Do you want an AI solution that can increase your customer satisfaction by at least 20% by providing them with a seamless and convenient drive-in, drive-out experience through a smart parking system ?
Nowadays, parking issues are becoming a growing concern as the number of cars on the road increases. Whatever industry you are in, it is essential to prioritize your customers' convenience by attempting to lessen the stress of them hunting for parking spaces in your premises. In this case, the smart parking system comes into play. By using the smart parking system, you can boost customer satisfaction by at least 20% while giving them a seamless and convenient drive-in, drive-out experience. This will allow your business to grow, generate greater revenue, and satisfy more clients
The Advantages of Seamless Drive-In and Drive-Out in Parking Management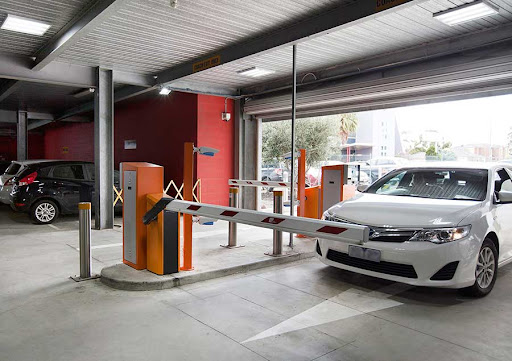 Convenience
Smart parking systems eliminate the need for physical tickets or payments, making the process of entering and exiting parking lots much faster and more seamless. This is because smart parking systems can use various technologies such as sensors, cameras, and mobile applications to automate the process of parking management.
Improved Traffic Flow 
By eliminating physical tickets or payments, it can reduce congestion during entry and exit to the car park as there is no need to wait for physical tickets to be validated or make cash payments with the exact change, which can waste time, which will lead to the better traffic flow in the car park area.
Increased Safety
The safety features offered by Smart Parking Systems can help create a safer and more secure parking experience for drivers, pedestrians, and cyclists alike. By reducing the risk of accidents and other safety incidents, smart parking systems can help boost customer confidence and satisfaction while also improving the overall reputation of the parking facility.
Reduced Operational Cost
Smart Parking Systems can reduce operational costs for parking lot owners and managers by automating many aspects of parking management like reducing staffing costs because Smart parking systems require less human staff for tasks such as ticketing and payment collection, resulting in significant cost savings in staffing expenses and Smart Parking System also lowering maintenance costs because Smart parking systems use advanced technology to automate parking, requiring less maintenance and repair than traditional systems with physical tickets and payment machines that can help parking lot owners and managers to reduce their operational costs and maximize profitability.
Enhance Customer Experience
Due to the improved traffic flow, Smart Parking Systems can provide a more convenient parking experience for customers by eliminating time-consuming activities such as ticket validation and counting physical or cash payments to give back remaining balances.
What Can
Tapway VehicleTrack
Do For You?
Tapway VehicleTrack understands the importance of having an efficient and seamless drive-in and drive-out customer parking experience for your company. This is why we strive to provide you with the finest parking management services possible. As one of Malaysia's top Artificial Intelligence companies, we already served our VehicleTrack solution to customers throughout Penang, Kedah, Perlis, Perak, KL, and Selangor. We believe that our extensive selection of services will undoubtedly assist you and guarantee the smooth operation of your car park. Click here to learn more about our services. We look forward to working with you.